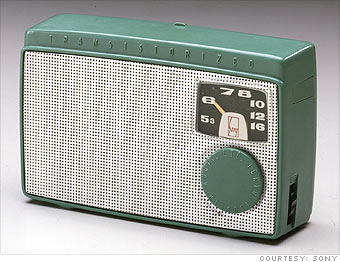 If you're in a productive mood during the weekend but are in need of some helpful information to get you started, tune in to San Antonio's KTSA 550 on your AM dial. From 5:30 am to 1pm, you can find information on varying topics.
Bob Webster starts it off with his home-gardening show that runs up until 9am. Incidentally, the best thing about the weekend package is that you can call in, ask questions and hopefully get some useful answers. So, It doesn't matter if its the aforementioned early garden show, the 9am-11am home repair show or the 11am -1pm auto repair show. The knowledgeable and accomodating hosts are more than eager to take your call on the air and do their best to answer your questions.
Whatever problem you got around the house, whether you don't know what's wrong with your Nogal or you don't know how come that "check engine' light keeps coming on, I'd suggest you tune in to 550 KTSA if you have a chance and see if there's anything you find helpful there. By the way, KTSA's toll-free phone number is 1-800-299-KTSA.