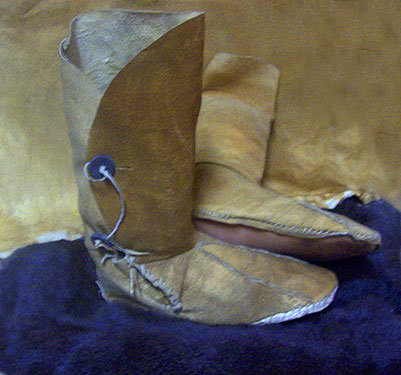 Los Botines, Texas is located about 18 miles from Laredo, Texas on US Hwy 83. In 2000, The area immediately south of the tiny hamlet was being considered as the location for development that would include about 100 factory outlet stores. This is how it was (and is still is) reported on wikipedia:
Botines is a census-designated place (CDP) in Webb County, Texas. The population was 132 at the 2000 census. Botines is located 5 miles north of Laredo, Texas. The town's name comes from the Spanish botín, which means buskin, boot, or legging. The thick chaparral in the area gave birth to this name. Botines is home to a large wild burro population. Legend has it that the wild burros all assemble on Palm Sunday to bray together.
A 452,000 ft² retail outlet mall, Laredo Factory Stores is currently under construction in the Southern portion of Botines and should be completed by 2010.
Sadly, the Laredo Factory Stores Mall was NOT under construction and eventually, San Marcos ended up getting the outlet stores.
Now, Los Botines is reported being eyed by the oil and gas companies currently exploiting the Eagle Ford Shale. They have been salivating at the thought of being able to frack wells so close to our Gateway city. Our citizens should realize that all this talk about fracking is no longer something abstract and far away. It might very well soon be at our very own front door.
LaredoTejas urges its readers to please attend the June 10th hydraulic fracturing town hall meeting. It will start at 5pm and will be held at the UTHSC-Laredo campus at 1937 Bustamante.