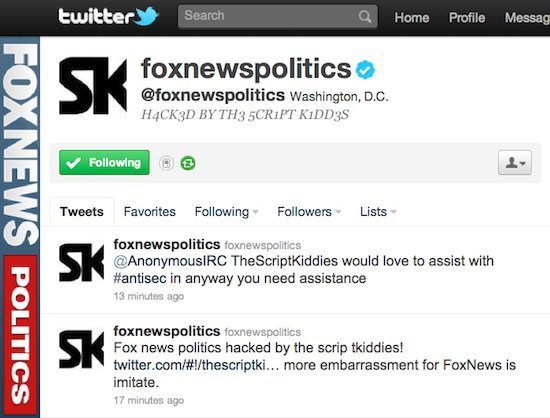 From The Huffington Post
Was the Fox News Politics Twitter account (
@foxnewspolitics
) hacked?
Unusual activity on the news division's account seemed to suggest as much late on Sunday night. Later, additional tweets appeared falsely claiming that President Barack Obama was killed.
The account's icon had been changed from the Fox News Politics logo and featured the following new description: "H4CK3D BY TH3 5CR1PT K1DD3S."
UPDATE:
Fox News released a statement confirming the hacking and adding that "the hacking is being investigated, and FoxNews.com regrets any distress the false tweets may have created."