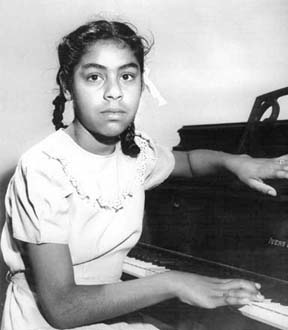 Mendez vs Westminster paved the way for Brown vs Board of Education
From The Orange County Register-by Fermin Leal
WASHINGTON – President Barack Obama praised Orange County's Sylvia Mendez on Tuesday for sticking with the fight for school segregation even when she was taunted by white classmates.
"She has made it her mission to spread her message of tolerance and opportunity to children of all backgrounds and all walks of life," Obama said during the annual Presidential Medal of Feeedom ceremony, held in the East Room of the White House.
"Outraged that their daughter had to attend a segregated school, Sylvia's parents linked arms with other Latino families to fight injustice in a California federal court (Mendez vs Westminster), a case that would pave the way for Brown v. Board of Education."
An announcer recounted the Orange County segregation fight and its significance for the country.
A teary-eyed Mendez, 74, beamed as the president fastened the medal around her collar, followed by a kiss on her cheek and a quick hug.
Mendez was one of 15 to receive the nation's highest civilian honor during the midday ceremony. Other honorees included former President George H.W. Bush, poet Maya Angelou and baseball great Stan Musial.
"This year's Medal of Freedom recipients reveal the best of who we are, and the best of who we aspire to be," the president said.