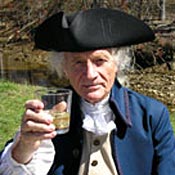 Your right to get drunk shall not be infringed
Call it what you may, WBCA's Noche de Agave is still an event driven by the infamous hard liquour,Tequila. Congratulations to those in charge of WBCA event for continuing to expand the role that alcohol plays in their celebrations.
From putting the "booze" in
Jamboozie
to the new
Border Beer Fest
and the increased popularity of wine and Tequila indulging events, it seems clear that the next WBCA event to be added to the festivities will be a much-needed treatment center for all those that lack the fortitude to stop at 1, 2 or 3 glasses of their favorite intoxicating adult beverage.
Excerpted from The Laredo Morning Times
In 2011, the WBCA invited the bar association to become an associate member and the night was named "Noche de Agave," Quintanilla continued.

Before that, it had been known only as a tequila tasting, he said, adding the goal for Friday evening was to sell every ticket — which happened.

According to Quintanilla, a tequila tasting can be like a wine tasting.

You look for the same characteristics and properties as you would for wine, said Quintanilla, noting guests are provided with a variety of tequila types, from reposado (slightly aged) to extra añejo (aged more than three years).

Tequila starts taking on the color and flavor of the barrel in which it's stored, whether oak, cherry or another type, he explained.

"It's a matter of preference," Quintanilla said.

And many Laredoans preferred the tasting event to being anywhere else.

With more than 400 guests in attendance, the night boasted double the numbers from 2011.