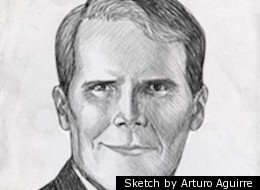 Mr Greed, Todd Nelson: Hasta la cara tiene de envidioso
From The Huffington Post
By Chris Kirkham
Education Management Corp. was already a swiftly growing player in the lucrative world of for-profit higher education, with annual revenues topping $1 billion, but it had its sights set on industry domination. So, five years ago, the Pittsburgh company's executives agreed to sell its portfolio of more than 70 colleges to a trio of investment partnerships for $3.4 billion,
One of the new partners brought an outsized reputation for market savvy, deep pockets and a relentless pursuit of profits -- the Wall Street goliath, Goldman Sachs.
After the deal closed and Goldman became a partner,
employees soon noticed a drastic shift in culture
. Management handed down revamped telemarketing scripts designed to prey on poor and uneducated consumers, honing in on their past mistakes in life as a ploy to convince them that college would solve all their problems.
"You'd probe to find a weakness,"
said Brian Klein, a former admissions employee who worked for three years at Argosy University Online, one of four major colleges operated by EDMC.
"You basically take all that failure and all those bad decisions, and you spin it around and put it right back in their face as guilt, to go to this shitty university and run up all of this debt."
Chief among those new leaders was Todd S. Nelson, the longtime former chairman and chief executive of Phoenix's parent company, the Apollo Group. Under Nelson, the University of Phoenix had become the unquestionable star of the for-profit higher education world, boasting more than 300,000 students and revenues topping $2.4 billion in 2006 -- triple the revenues from five years earlier.
But he left abruptly in 2006, after signing a $9.8 million settlement with the Department of Education over allegations of widespread recruiting violations at the school -- allegations that have now resurfaced at EDMC.